Wedding Menu
For a bride seeking an outstanding location for a memorable wedding for a group of 30 to 300, Corral de Tierra Country Club offers the perfect setting with four uniquely different rooms to choose from. Our specialty is offering a unique experience matched with exquisite cuisine that is not readily found. Our offerings will have you and your guests experience something to remember for a lifetime. Once you have reviewed the wedding information below, let us show you our beautiful clubhouse and grounds where dreams do come true.
RECEPTION
Passed Hors d'oeuvres
Choose a selection of four hot or cold $20.00 ++ per person
Chef's seasonal selection of 4 hot/cold $15.00 ++ per person
COLD CHOICESSmoked Salmon
, dill crème fraiche, caper
Garden Radish
, sweet butter, French sea salt, on crostini
Spicy Ahi Tartar
, sesame seaweed, on spoon
Triple Cream Brie
, apricot, almond, honey, on crostini
Goat Cheese Mousse
, toasted walnut, golden beets, on spoon
Avocado Toast
, marinated cucumber, poached shrimp
Monterey Calamari Salad
, lemon, olive, caper, on spoon
Roasted Tomato and Basil Bruschetta
, burrata cheese
Shucked Pacific Northwest Oyster
, soy, ginger, yuzu, on spoon
Watermelon Gazpacho
, cucumber, lemon olive oil, in shot glass
HOT CHOICESMiniature Chicken and Mushroom WellingtonCrispy Tempura Prawn
, ponzu dip
Dungeness Crab Cakes
, old bay aioli
Warm Gruyere Cheese Puffs Deep Fried Artichokes
, roasted pepper dip
Korean Beef Satay
, toasted peanut, kimchee carrot
Bacon Wrapped Scallops Fig and Prosciutto Flatbread
, wild arugula
White Cheddar Brioche Grilled Cheese Wild Mushroom Bisque
, truffle froth
ENTRÉE COURSESRosemary Roasted Free Range Chicken Breast
, lemon caper butter $34.00pp
Sautéed Chicken Scallopini
, prosciutto, sage, fontina $36.00pp
Smoked Ham and Swiss Stuffed Crispy Chicken Breast
, whole grain mustard sauce $38.00pp
Angus New York Steak
, 10oz, chimichurri sauce $67.00pp
Center Cut Sirloin Chateau Steak
, roasted garlic herb butter $43.00pp
Grilled Fillet Mignon
, 7oz, cabernet reduction, grilled portobello mushroom $72.00pp
Barbeque Braised Boneless Beef Short Rib
, spicy bread and butter pickle $48.00pp
Santa Maria Style Tri-tip Roast
, sliced, au jus, horseradish cream $38.00pp
Slow Roasted Salmon Fillet
, Meyer lemon salsa verde $42.00pp
Lemon-Herb Crusted Halibut Fillet
(in season March 15th-November 15th) $58.00pp
Pan Roasted Wild Seabass Fillet
, olive tapenade $50.00pp
Spinach Stuffed Salmon Roulade
, chardonnay sauce $46.00pp
Maple Brined Pork Roast
, sautéed apple, cider reduction $41.00pp
Petite Fillet (5oz) and Butter Poached Maine Lobster Tail
(3-4oz) $86.00pp
Grilled New York Steak Medallion
(6oz), Herb Roasted Prawns (3) $69.00pp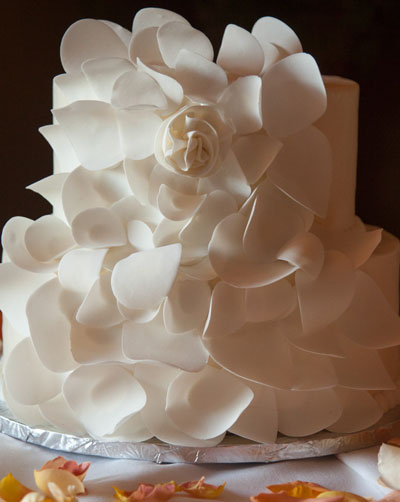 DISPLAY APPETIZERSChips and Dips
; warm pita, corn tortilla chips, sliced baguette, roasted pepper hummus, charred eggplant dip, guacamole, pico de gallo, chorizo fundido, spinach artichoke dip $9.00pp
Artisan Butcher Block Cheeseboard
; selected gourmet cheeses, fig spread, crackers, dried fruits, marcona almonds $10.00pp
Charcuterie Butcher Block
; sliced salamis, mortadella, prosciutto, cornichons, mustard, crostini, marinated olives, roasted peppers, marianated artichokes $12.00pp
Half and Half Butcher Block
; combination of cheese and charcuterie $15.00pp
Maple-Chili Hot Smoked Salmon
; cured and smoked in-house, apple-fennel slaw, flatbread $12.00pp
Poached Prawns
; red and green cocktail sauce, lemon, hot sauce $13.00pp
Tiered Shellfish Display
; raw oyster, crab claws, poached prawns, ginger mignonette, classic cocktail sauce, lemons $18.00pp
FIRST COURSES
$10.00pp
Chopped Caesar Salad
, garlic crouton, shaved parmesan
Baby Wedge
, bacon, bleu cheese, tomato, green onion, buttermilk dressing
Mixed Baby Greens
, cucumber, radish, croutons, fennel, champagne vinaigrette
Bibb Lettuce
, roasted beets, walnut, goat cheese, herb vinaigrette
Wild Arugula
, toasted pin nuts, shaved parmesan, charred lemon vinaigrette
Belgian Endive
, pear, hazelnut, bleu cheese, hazelnut vinaigrette
Caprese Salad of Tomato
, fresh mozzarella, romaine, herb crumbs, basil dressing
Wild Mushroom Soup
, sherry cream, wheat crouton
Roasted Butternut Squash Bisque
, smoked maple crème fraiche, pumpkin seeds
FACILITY FEE
At Corral de Tierra Country Club, we base your facility fee on your food and beverage spending. Please inquire with our Professional Staff. 831-484-1112
For more information, contact Heather Ferreira, Director of Member Services hferreira@corraldetierracc.com
or direct line (831) 484-4991
Printable Brochure for Wedding Information


Please fill in the Event Inquiry form here to begin the process.


Please click here to view our Photo Gallery.